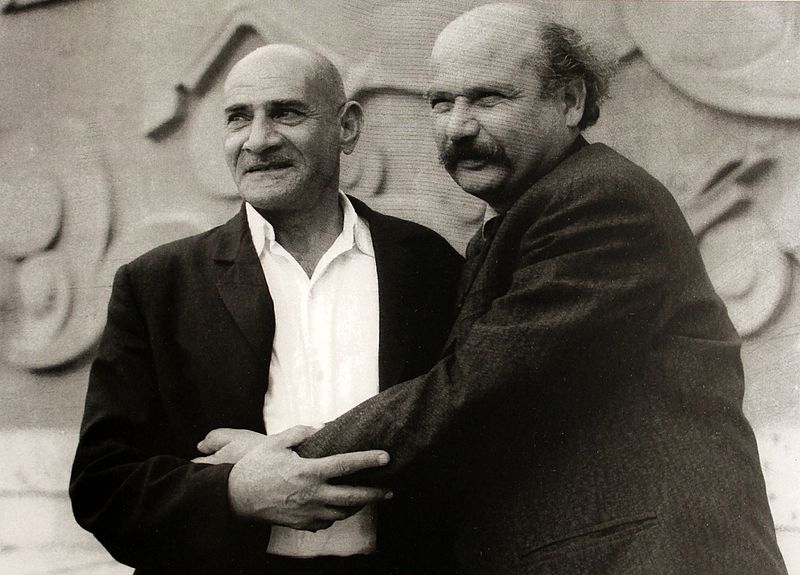 Architect R. Israelyan and sculptor A. Harutyunyan on the background of the Sardarapat memorial
From Tzolag Hovsepian's 'Familiar Faces' album. Los Angeles 2013. Hay gir publishing house.

Rafael Israelyan is known in the history of Armenian architecture as an adept of traditional architectural thinking. Like Tamanyan he used the formula of marrying traditional, classical and modern architectural languages in order to synthesize the language of architecture of his times. Yet in his formula the ingredient of the traditional outweighs the classical, which makes him a founder of an architectural school going parallel to that of Tamanyan.
On the other hand Israelyan can be viewed as one of the pioneers of modernism in Armenia. Yet his ornamental, decorative modernism is radically different from Mark Grigoryan's modernism, which was developing at the same time. In later years Armenian modernism took the path of Israelyan's decorative modernism for another 15-20 years, yet eventually came back to the modernist ideas of Mark Grigoryan.
External links
Wikipedia
Official website